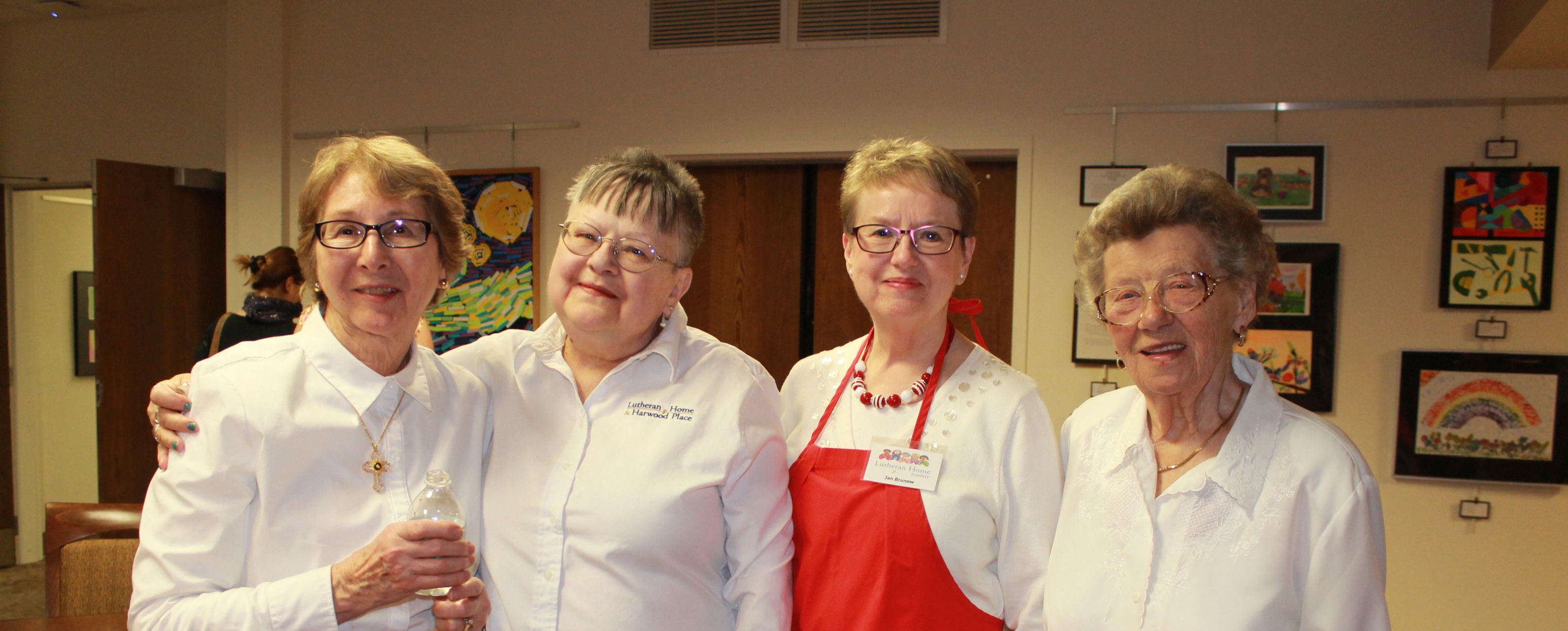 Together we can do so much…
Choosing to be a volunteer at the Lutheran Home and Harwood Place can be a very rewarding experience. Your interaction with our residents can truly make a difference in their day. You can learn new skills, meet new people, or gain useful experience.
With more than 300 volunteers, Lutheran Home and Harwood Place are great places to volunteer. We have an excellent reputation for compassionate care of older adults and their families. The Lutheran Home and Harwood Place provide a wide variety of services on two Wauwatosa campuses including independent living, assisted living, rehabilitation services, specialized memory care assisted living, skilled nursing, adult day services, and a children's center.
The giving of your time, talent, and skills can truly make a difference in the lives of our residents. Whether it's transporting a resident from one area to another, reviewing menus with residents, performing clerical duties, or visiting with our residents, you can be assured your time will be well spent.
The first step to becoming a volunteer is to fill out our volunteer application. Once you submit your application, the volunteer director will call you to set up a time to meet and tell you more about our volunteer opportunities. Once you decide to volunteer, you will get a tour of our facility along with a volunteer orientation. A background check and TB skin test (provided by the Lutheran Home at no cost to you) is required of all volunteers.
If you are interested in volunteering at the Lutheran Home or Harwood Place, please complete the following application and return it to Liz Stewart at Elizabeth.Stewart@thelutheranhome.org.