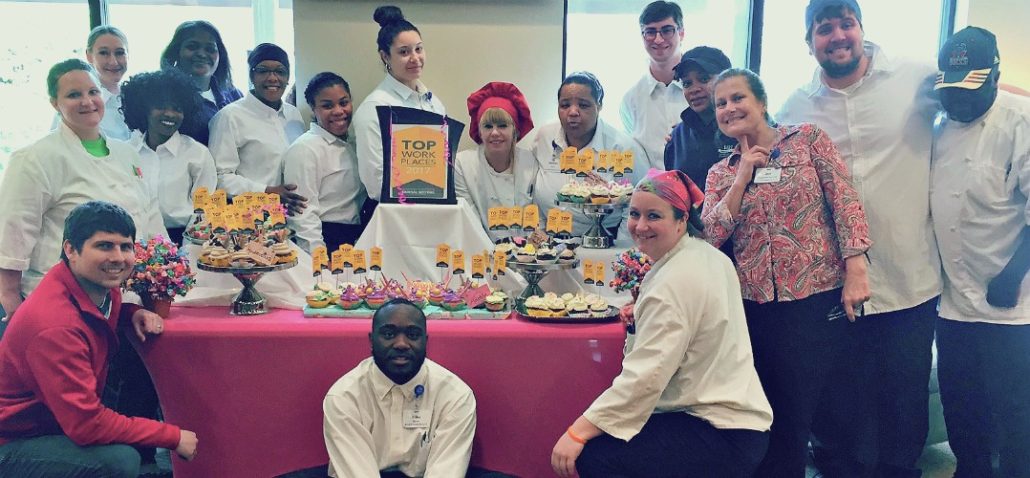 Join our Team
Lutheran Home and Harwood Place, in business for more than 110 years, have excellent reputations for compassionate care of older adults and their families. We provide a wide variety of services on two campuses including independent living, assisted living, short-term rehabilitation, memory care assisted living, skilled nursing, adult day services ,and child care. One of the largest employers in the Wauwatosa area, we offer our employees career advancement opportunities, competitive benefits, beautiful work environments, and an unbeatable group of co-workers. Lutheran Home and Harwood Place campuses each have easy access for employees because we are centrally located in Wauwatosa, minutes from the expressway.
---
Lutheran Home Campus Job Openings
7500 W. North Avenue, Wauwatosa, WI 53213

---
Adult Day

Program Assistant (CNA)  FT M-F
---
Business Office
Billing Specialist FT M-F
---
Child CareAssistant Teacher PT 3-6PM  Monday-Friday
---
Dining & Hospitality
Executive Chef FT
Server PT 2-3 nights per week 4PM-7:30PM & E/O weekend & holiday
Server 6:30AM-2:30PM E/O weekend & holiday 
---
Memory Care Assisted Living
Resident Assistant/Spa Aide 7AM-3PM .8 including E/O weekend & holiday
Social Services
Social Worker FT
---
Dining
Cook PT 2 days per week 10:30AM-7:30PM & 9AM-5:30PM E/O weekend & holiday
Server FT  11AM-7:30PM weekdays & E/O weekend & holiday 9:30AM-2:30PM/10:30AM-2:30PM
---
Transportation
Driver (CDL-P required) PT 15 hrs per week
---
Please note: When submitting pdf employment forms, save the form on your computer and email as an attachment to jobs@thelutheranhome.org. Applicants may also pick up an application, complete, and return or mail to the Lutheran Home campus. Lutheran Home 7500 W. North Avenue Wauwatosa, WI 53213 Attention: Human Resources See our jobs on milwaukeejobs.com. Like us on Facebook!