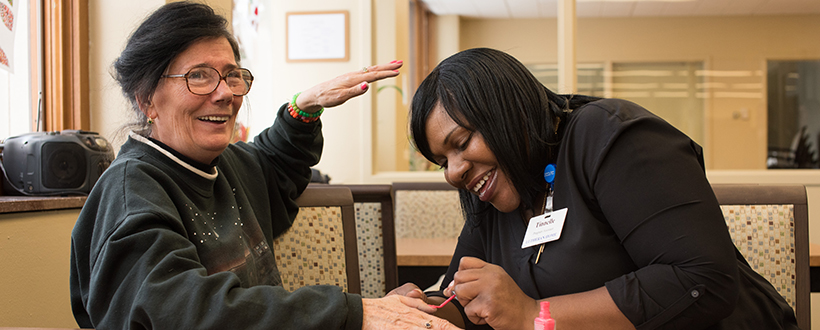 Adult Day Services
MIND EFFECTS OPENS AUGUST 24th!
ADULT DAY OPENING IN FALL 2021
Adult Day Services at the Lutheran Home is committed to providing comprehensive daytime programming and supportive services that allow individuals to reside at home with their loved ones. Our primary goal is to keep our participants engaged in stimulating activity programming while maximizing their safety in a secure environment. Our program also provides at-home caregivers a break in caring for their loved one and time to attend to their own needs. We understand the difficulties caregivers encounter and offer a Caregiver Support Group and assistance in identifying other services that can help at home.
Adult Day Services includes:
Breakfast, lunch, and snack
Health monitoring by an RN
Medication administration
 Activities:
Adult Day participants will enjoy a robust calendar of activities, including:
Arts and crafts
Baking
Brain fitness
Daily exercise
Field trips and live entertainment
Hours of operation:
The center is open from 6:45 a.m. – 6:00 p.m. Monday through Friday. The center is closed on New Year's Day, Memorial Day, 4th of July, Labor Day, Thanksgiving Day, and Christmas Day. On days of inclement weather the center will remain open.
Call the Adult Day program manager at (414) 258-6171 x750 to learn more about the care and service provided.