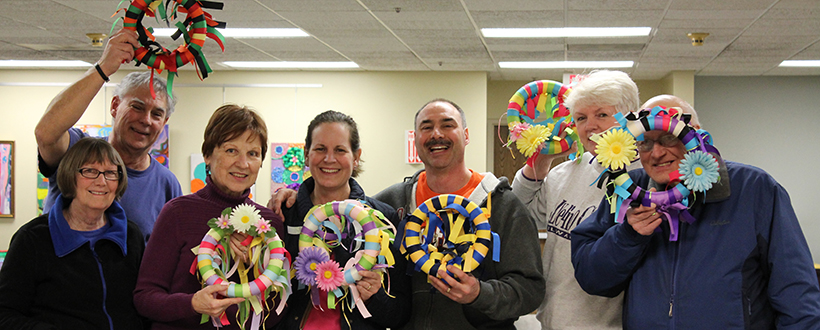 **DUE TO COVID-19 WE ARE NOT ENROLLING IN MIND EFFECTS AT THIS TIME**
Refuel Your Mind to Go the Extra Mile
Mind Effects is designed specifically for individuals with mild memory loss. The first of its kind in Wisconsin, Mind Effects focuses on maintaining and enhancing memory and brain function in a safe and welcoming environment. Mind Effects follows guidelines established by the  well-known "Mind Boosters" and
"Maintain Your Brain" programs from  across the country.
Mind Effects meets from 10:00 a.m. to 2:00 p.m. on Tuesday, Wednesday and Thursday.
TUESDAY
Focus: Education
Activities include disease prevention, memory improvement strategies, mental and physical exercise, nutrition, spatial relationships, reasoning and logic skills, problem solving, organization, visualization, communication, and support.
WEDNESDAY
Focus: Art & Creativity
Activities include Memories in the Making, current events, creative writing, brain teasers, poetry, and timeslips.
THURSDAY
Focus: Socialization
Activities include group work, icebreakers, musical entertainment, community outings, group discussion, reminiscing, and group games.
Contact the Lutheran Home's Adult Day Program Manager  at (414) 258-6171 ext. 750 for a free trial or more about Mind Effects or Adult Day Services.
Supported by the Medical College of Wisconsin, Froedtert Hospital, and Alzheimer's Association.