Child Care Programs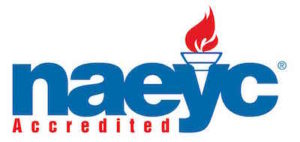 Children need regular daily schedules which are organized, yet flexible. Our programs have sound educational curriculum geared toward each child's developmental ability. All classrooms participate in intergenerational programs as developmentally appropriate.
INTERGENERATIONAL PROGRAM
The children have regular activities with the residents of the Lutheran Home. They are encouraged, but not required to participate in intergenerational programs as a part of their experience at the child care center. All activities are planned and develop mentally appropriate skills.
INFANT PROGRAM
For children ages 6 weeks to 1 year
The infant room caters to each child's schedule and needs in order to help each child in their developmental mile stones such as rolling over, crawling, standing, walking, etc. Parents are updated daily on their child's progress and are able to let staff know important information through a daily log kept in the infant room.
TODDLER PROGRAM
For children ages 1 & 2
In the toddler rooms, children engage in more structured activities in order to help toddlers begin to learn and interact in small groups. Set scheduling help the toddlers understand their daily routine. They work on art projects, study the theme of the month, and visit the "grand-friends" (residents of the Lutheran Home). We focus on developing the child's physical, emotional, social and educational skills. The children work in a variety of group activities that will help them develop reading, writing, and motor skills. They also enjoy playing outside on the large playground and in the courtyard.
PRESCHOOL PROGRAM
For children ages 3 & 4
In our preschool rooms you will see days structured similar to a full day preschool. The children are taught a variety of subjects and skills and are encouraged to master self-help skills such as being independent in the bathroom, problem solving and communication. We offer special learning centers in the classroom to develop cognitive, social and emotional skills such as library/quiet corner, writing/art center, block center, computer center, dramatic/home center and the sensory table. There are daily activities that are developmentally appropriate and hands-on. The activities emphasize science, math, reading, writing and art. We work very closely with Roosevelt Elementary School to focus on kindergarten prep by following the same curriculum and education guidelines.