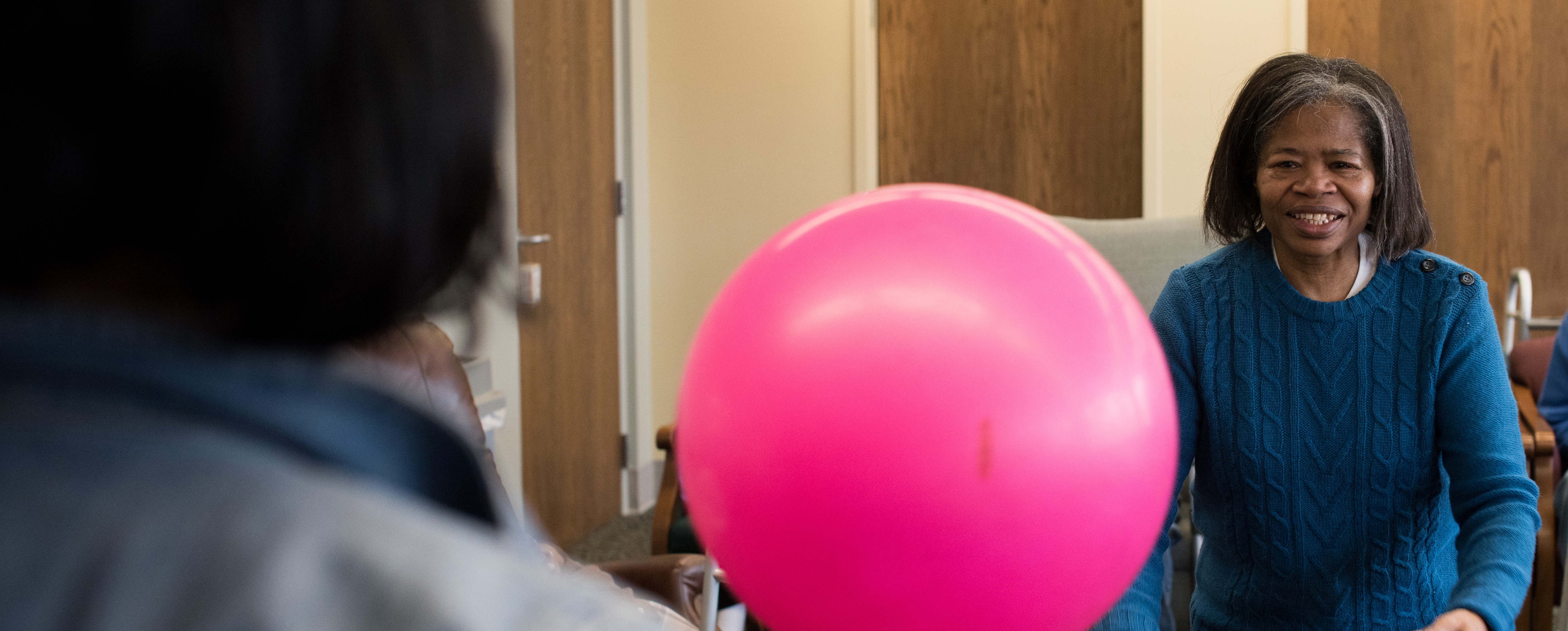 Levels of Care and Additional Services
Each participant in Adult Day Care will have a personalized plan of care. Information is gathered from the participant and their family, and a nurse assessment is completed to determine a level of care.
Level One
Participants are independent and only need minimal assist from staff for personal care needs such as bathroom assist, transferring, and medication administration. They are able to participate in and benefit from a wide range of activities.
Level Two
Participants require assistance in several areas of personal care, including, but not limited to, bathroom assist, one-person transfers, and medication administration. Participants may require one-on-one intervention due to confusion and may require additional health monitoring by the center's LPN/RN.
Additional Services
Additional services are available for an additional cost. Rates are based on service.
Spa Bathing
Participants can enjoy a whirlpool bath in the safety of our spa room. Assistance is provided throughout the experience, including grooming and dressing. A skin evaluation is also completed to monitor skin integrity.
Shave
For participants who need assistance with facial shaving.
Beauty/Barber Shop
Participants have access to the beauty/barber shop at the Lutheran Home. A schedule of services is available from the program manager.
Physical, Occupational, and Speech Therapy
Participants have access to rehabilitation services provided by the therapy team at the Lutheran Home.
Call Nicole, the Adult Day Program Manager, at (414) 258-6171 x368 to learn more about the adult day program.